5 thoughts....go...now....
1. I like that the Jays started to sign some of their drafted players already! The guy in the 4th round looks to have been taken relatively where he was expected to, so I imagine that he probably got somewhere close to slot money, but the 8th rounder who just signed was taken higher than was expected, which makes me believe the scouts had an idea of what it would take to get him signed and it could be seen as a contract that will be used to help sign some of the higher profile talent that may need a little more money than the dedicated slot money would require.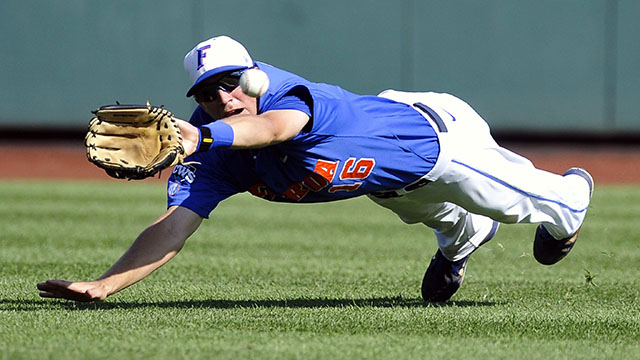 2. The off day this week could be a big help for Drew Hutchison. I`m not entirely convinced that Liam Hendrix wouldn`t have been brought up to to give him a couple extra days rest! I would also consider them bumping up Dickey a day to keep him on normal rest, except that i`m not sure having Buehrle and Dickey follow each other is what Gibby would want as a look for his line-up.
3. Today I watched a special on Sportsnet about how the San Francisco Giants almost became the Toronto Giants. It was awesome! If you get a chance to watch it (Which I assume you will since Sportsnet tends to re-run their Jays specials very often) I suggest you do. I love Baseball history and with their actually being a long history of baseball in Toronto, it was great to learn more about a little known piece of that history!
4. The latest All-Star game fan voting has come out and it looks like Jose Bautista is once again at the top of the Voting among all American League players. Goes to show you that Toronto Blue Jays fans are really engaged with this team on the interwebs! Maybe this is just a ridiculous thought here, but this shows me how much more valuable the team actually is to Rogers Communication. Clearly a fan base that is so heavily connect on-line is a good thing company that not only owns the team, but also is selling those fans their cell phones and internet connections.
5. Pretty excited for Wednesday of this week! I`m taking my oldest Son to his 1st Father/Son Jays game! We've gone to many of games together since he's been born, but this will be the 1st just the two of us. He's still pretty young and i'm sure we'll have to leave by about the 6th inning or so, but I'm pretty pumped to share the game with him. See father recently passed away and like many Father and Sons we shared the game of baseball together, and i'm really looking forward to start something that I hope turns into something that resembled the relationship that I had with my Dad through baseball!