Hi...It's me....I haven't been around in a while and I'm sure you'll say that i'm only back cause the Blue Jays are "Cool" again! Well that isint exactly the case! Truth be told I am very confused when it comes to passwords on various means of technology and I lost my password to the site and was unable to recover it cause i'm a dum dum.
I will not dwell on this I will simply try to move on from it and pretend that it never happend!
So Blue Jays! They are kinda good a Baseball Eh!
5 thoughts.
1. The Blue Jays have captivated a nation and made me utterly giddy with excitement and i'm more than OK with it. I will always remember the day that the Blue Jays traded for Tulo! Not a great story, but it was kinda like the day that the Jays pulled off the Donaldson trade. My wife was out of the Country on one of her many adventures that prove to the world why she's a better person than I will ever be and I was up late. I finally went to bed that night only to notice my phone blowing up with news that Tulowitzki being traded to the Blue Jays! I was shocked! Never saw it coming and pretty much spent the rest of the night on my phone in bed until I finally found out all the details that I could have possibly found before finally falling asleep! It was the start of a week that I can say I won't soon forget.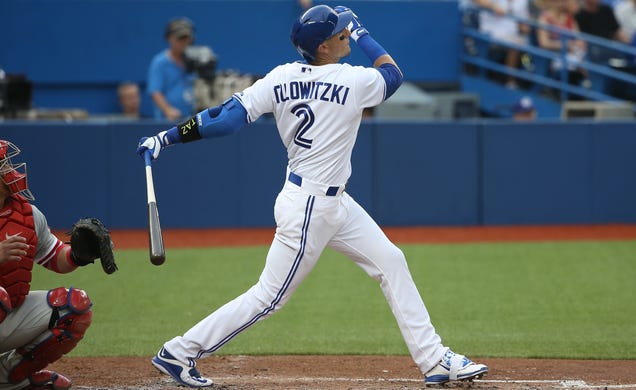 2. For real my wife is pretty much the best! Since I last wrote my wife surprised me with probably the best gift I ever got. She rented a room at the SkyDome Hotel for my 35th Birthday! So Amazing. Had such a great day. What made it even better was that Donaldson Hit a Walk Off Homer to win that game and that also led to me trading for him in my fantasy league!
3. DAVID PRICE IS A BLUE JAY!!!!!! I still don't believe it. Since Halladay left I've been so jealous of teams with bonadife Ace's and had two pitchers that I've always wished were Jays..... King Felix and David Price, and now David Price is a Jay. I still don't know how to act! I was lucky enough to go to the Friday night game where Price pitched again'st the Yankees and even though the Jays lost it was the most fun that i've ever had at a baseball game!
4. I'm pretty sure that I have a serious Man Crush on Josh Donaldson. See the text below that I sent to my wife earlier this week!
5. Here's hoping that the Blue Jays ownership get the President & CEO job for the Team figured out soon. I've said this before and I will say it again. I think this organization needs stability more than ever and if they can keep most of the current regime in tact in order to build on what they have built over the past few years!
Well there ya go! I hope to be able to keep these going again. Love writing them.