Hey Look.... Two posts in two days!
5 Thoughts on the Blue Jays.....Here you go!
1. Why haven't I heard anything about the Blue Jays signing Nelson Cruz? He's another big bat that could help the line-up, he can still play the outfield, over the course of his career he has killed it hitting in the Roger's Centre and he's also hit well in almost every other AL East park! What am I missing here?
2. Here's something that I'm reading too much into! The Jays have sent twice the amount of staff to this year's GM meetings. Last time they did that that they traded for all the overpriced talent in Miami. #thingsthatmakeyousayummmm
3. Rumors came out last week the the Owner of the Tampa Bay Rays has started talking about the possibility of moving the team to Montreal if they can't get a new stadium deal soon. To be honest I see this nothing more than a posturing move by the club to put pressure on the city to get something done, but if it's not and they would move to Montreal how great would it be if both the Jays and the new Montreal team would be in the AL East. Instant Rivals....The Jays haven't had something like that since they were taken out of the same division as the Tigers. This would be great for Baseball in Canada. Plain and Simple.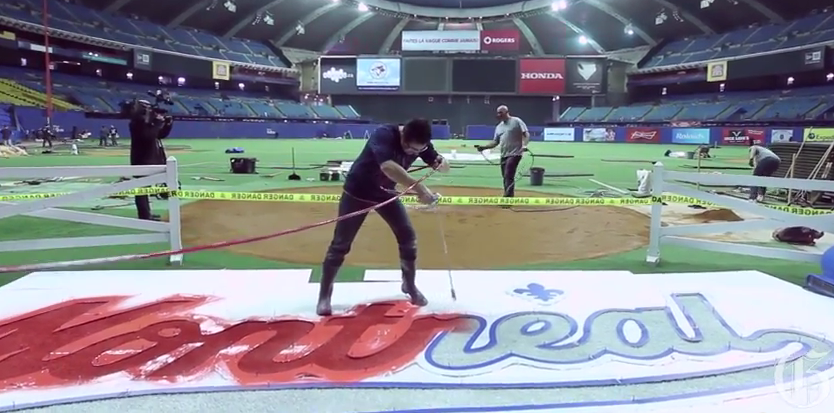 4. I think I may be repeating myself here, but I have no expectation that the Blue Jays are going to sign any of the high end FA that they all seemed to be rumored into being interested in. Why aren't they? Because AA is obsessed with Value contracts, and Value & FA contracts are two things that inherently don't go together. It may happen, but i'm not holding my breath on Panda, VMart or Russell Martin playing SS for the Jays anytime soon.
5. So this week we have the GM meetings, which is just the fluffer for the Winter Meetings that will take in about a month in San Diego. Don't get me wrong I love all the baseball chatter that we get around the GM Meetings, but i'm the feeling more and more its really just a bunch of Agents talking to reporters trying to use the media to build a market for their player. It's almost getting too obvious. That being said I'm already jacked for the Winter Meetings so we can actually see some stuff come together.